Vihtavuori N170 Powder For Sale Overview
Vihtavuori Smokeless Powder (Vihtavuori N170 Powder For Sale) used by the some of the best shooters and manufacturers in the competitive shooting industry, they have gained an excellent reputation for being one of the best smokeless powders available. All of these powders ensure clean burning and repeatable shooting properties in all weathers and conditions.
The N100 series powders single base powders used mainly in rifle calibers. Vihtavuori N170 is the slowest burning rifle powder in the N100 series (not taking 20N29 and 24N41 into account) and in fact one of the slowest canister-grade powders readily available from any manufacturer on the market. As with all Vihtavuori rifle powders, N170 grains are of the cylindrical, single-perforated extruded type. With a length of 1,7 mm and a diameter of 1,1 mm, the grain size is relatively large.
Other Important Information:
Do not exceed the loads displayed in the reloaders guide.
Never substitute any smokeless powder for Black Powder or any Black Powder substitute.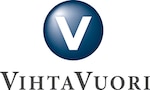 Made In United States of America