357 Magnum Ammunition For Sale, While taking advantage of state of the art testing equipment (357 Magnum Ammunition For Sale) this high performance ammunition by Underwood field tested using popular, real firearms that customers are most likely to own out in the real world with all the elements you would experience.  This ammunition is new production, non-corrosive, in boxer primed, reloadable brass cases.
The Underwood nickel plating process provides several key benefits including.
To top it off, the bullet is solid copper and is able to overcome barriers to penetration; environmentally friendly, target unfriendly, very unfriendly, downright obnoxiously unfriendly. Kind of similar to sticking your thumb over a garden hose.
Suppressor Safe— The projectile machined from solid bar stock. This not a frangible bullet produced from powdered metal.
Features
Progressive nose geometry for deep, straight penetration
CNC machined from solid copper to overcome barriers to penetration
Radial flutes force the hydraulic energy inward to build pressure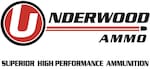 Made In the United States of America